Internet everywhere
A recurring theme within the new generations, in comparison with baby boomers and generation X, is the divergence in career paths and their accompanying traditions. Millennials and Gen Z in general don't work as long for the same employer and remote working, mainly because of COVID-19, seems to becoming the new standard. This movement from the traditional work forces to becoming a digital nomad or having a remote job aren't entirely new, but they do come with a new set of challenges like having a stable internet connection wherever you are.
Remote business
The last six year I've worked as a surf journalist and have started my own communication agency. I've always done this alongside my regular full-time job for an employer. This employer required me to be present at all times, but because of corona everyone's way of working shifted. I quickly noticed it wasn't required at all, but was still forced to return to the office when things we're on the upside again. To me this was the sign I had to part ways and fully focus on my own business.
My goal was clear and simple; working fully remote. My entire business model is built around this principle. This choice and lifestyle allows me to stay abroad for longer periods of time so I can surf more and better waves than in The Netherlands.
Data and connection
My company focusses mainly on online communication and social media. This means that for my livelihood I'm extremely dependent on a stabile and reliable internet connection. Most of my clients are overseas, this means I have video calls with international companies over Zoom, Skype and Microsoft Teams on the regular. In the past I've had numerous experiences in which a simple call or even making a hotspot with my phone simply didn't work or suffice. On top of that, I was blasting through my personal data plan within a week. Not being able to deliver the quality and professionalism that my clients and I care for, I had to look for better options.
Off-grid internet
My home and office is a Citroën C25D recreational vehicle from 1990. The past few years I've restored and upgraded it for off grid purposes. An important part of the overhaul is of course internet, connectivity and being reachable. After doing some Google searches, I've stumbled upon terms like portable routers and MIFI. Shortly after that, I also found mifi-hotspots.com. I decided to give them a call and explain my situation. Within one call it was clear to me what I needed and more importantly why.
Poynting OMNI and MIMO
Since I'm traveling mostly along shorelines, I know how bad the weather conditions and salty air can be for my equipment and van. Besides that, I've noticed that internet reception is often terrible at sea or near the shore. After talking to mifi-hotspots.com, I decided to get a Poynting OMNI-0402 Marine Multiband MiMo Antenne 6 dBi for LTE en Wi-Fi. Pretty heavy duty stuff, normally intended for marine purposes. Poynting also developed an antenna for campervans, the Poynting Mimo-3-V2-17. I also gave this one a go.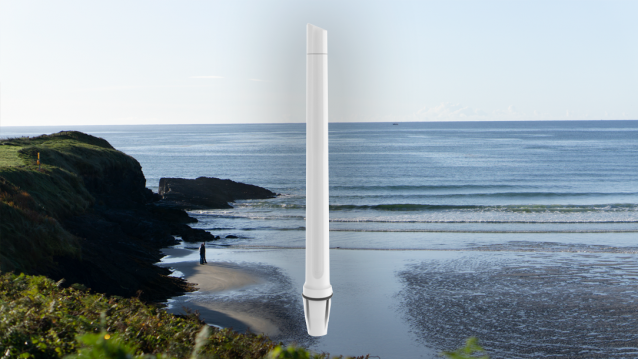 Celerway GO
However, the antenna's are just the receivers. The most important component of my set-up is the portable router. An internet router which I can take with me wherever I go, but that's also chargeable when the battery runs out. The Norwegian company Celerway had just the right option for that; the Celerway GO. A router that delivers stabile internet connections of up to 950 mbps.
The remote options that the Celerway GO has to offer are out of this world. In my case it's because the Celerway GO allows you to insert data sim cards. Celerway offers you a dual sim or single sim version. In case you pick the dual sim one, you can easily get a data sim card from home while also inserting a sim card you bought locally. This reassures you of a reliable internet connection at all times anywhere in the world.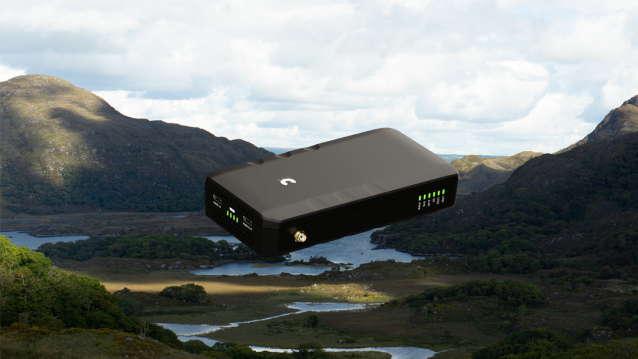 You can easily charge the Celerway GO with a USB-C cable. This cable, as well as the plug for in the wall socket, are included in the box. In case your phone runs out of battery, you can even charge it with the power bank capabilities the Celerway GO also has.

While on the road you can charge the Celerway GO via your cigarette lighter, as long as you get a separate adapter for that. It takes about half a day for your Celerway GO to be fully charged. So, don't forget to plug it in before bed time or when you want to use it in the evening for personal use, like streaming Netflix. You can work for about 7 hours with the Celerway GO. So, you might want to plug it in a little early in case you're having a longer workday with lots of meetings. Also, the battery will run out a little faster with higher internet speeds.


Celerway GO specs in a row:
Simlock free with world coverage
Model 1 Mobile 4G LTE CAT12 single modem router
Model 1 EAN 7090049150500
Model 2 Mobile-4G LTE CAT12 dual modem router
Model 2 EAN 7090049150388
Dual Sim
Throughput: Loadbalancing up to 950 Mbps
Throughput: Phantom VPN encryption up to 180 Mbps
2 x Wi-Fi radios 2,4GHz + 5 GHz Wi-Fi a/b/g/n/ ac 300- 867 Mbps
Max. 5 simultaneous WAN connections
2x GB LAN/WAN configurable
Connectors 2 SMA Female (LTE)
2x Micro USB-C port
USB Charger 5V DC 3A
Battery 10.000 mAh Operating time up to 7 hours
Nimbus Remote management license: 3 years
Phantom Dynamic VPN license: 3 years
Hardware warranty: 1 year
Reliable internet abroad
The combination of the OMNI antennas and the Celerway GO really ended up doing the trick for me. It has saved me a bunch of times when a stable internet connection didn't seem possible with my personal data plan on my iPhone. I've tested this multiple times in which I compared connections of my personal plan to the Celerway GO set-up with Ookla's speedtest.
In most cases the Poynting Mimo-3-V2-17 was more than sufficient, but when I was extremely remote (i.e. valleys, at the shore, in between a lot of concrete or tall buildings) Poynting OMNI-0402 just gave a couple of mbps more. Sometimes I couldn't even load the Ookla speedtest page with my personal plan, while my Celerway/Poynting set-up always managed to give me at least 10 to 20 mbps, which is more than enough to do a video call overseas.
Often times, I've worked from coffee shops, out on a terrace or at locations other than my campervan. This means I didn't have the Poynting antennas with me. In theses cases, I'd simply screw on the two antennas that Celerway GO comes with. They worked like a charm.
Verdict
When in need of clear advice and a proper solution, really consider getting in touch with mifi-hotspot.nl. They'll be able to help you out professionally, skilfully and humanely in the search of the best solution for your system and set-up. The combination of the Poynting OMNI-0402 and the Celerway GO really is the ultimate set-up for me.
Written by Ronald de Leeuw, surf journalist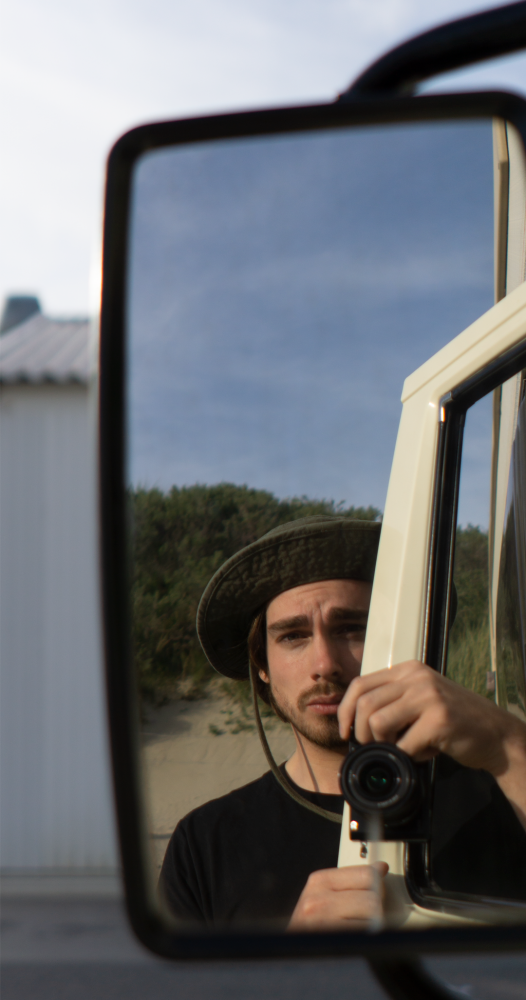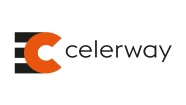 The innovative company Celerway specializes in the design and manufacture of industrial mobile multi-WAN routers. Celerway offers an extensive portfolio of robust mobile routers and software solutions providing its customers with fast, secure and reliable internet regardless of their location.
More Info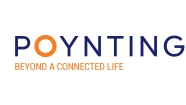 Poynting Antennas is a top global provider of integrated antenna solutions, responsible for the innovation, design and manufacture of its market-leading product
More Info