Brands ICMT Antennas
ICMT-Antennas is specialised in 3G/4G LTE mobile broadband telecom equipment. We offer a wide variety on antennas for wireless broadband devices manufactured by leading companies. Below you will find the most important brands ICMT-Antennas has to offer.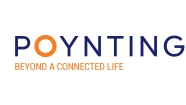 Poynting Antennas is a top global provider of integrated antenna solutions, responsible for the innovation, design and manufacture of its market-leading product
More Info
Scan is a technology focused company specialised in the design, development and manufacturing of high quality and durable heavy duty antennas for the Marine, Machine to Machine Industry.
More Info